---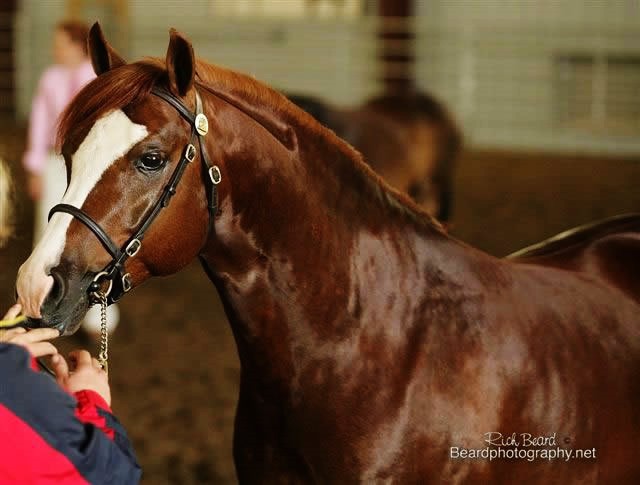 As a sire, Providence, produces foals who exhibit both his lovely conformation and gaits, tidy and athletic jumping style, as well as his charming temperament.  He crosses equally well with German Riding Ponies, Welsh and warmblood mares. Owners rave not only about the super good looks and athletic ability of his foals, but also about their stellar temperaments and superb  trainability.   Providence's foals out of such variety of mares have won First Premium at Oldenburg, Westfalen, and American Warmblood Society Inspections. His foals  are successful competitors in the variety of disciplines that their owners have chosen for them;   winning in Dressage, Three Day Eventing, and Pony Hunters as well as "on the line" where he has also produced Supreme Champion Welsh Foals and Riding Champions as honored by the Welsh Pony & Cob Society.   Both as an individual and a sire, he is again, the little red engine that could!
Note for GRP Breeders:
Westfalen/RPSI Approval-  Providence received mostly scores of 8.5 on gaits, conformation, breed and sex type etc… with a 9 for overall impression and development!  Comments were extremely positive and included  "This is exactly the type Welsh influence we seek!  Good bone and foundation, elastic gaits, with super…just super type!  Wish we could find one like this in Germany now…"!
He brings to the table his super topline and length of neck, elasticity, uphill gaits and very active hindleg!
---
---
---
---
  "Saint Louie"- by Evans Providence of the Night 
2015 Region VI Training Eventing Champion
National Dressage Pony Cup  year end Awards!  3rd for both AA Small Horse Intermediate1&AA Small Horse Prix St Georges!
Trained, Ridden, and Owned by Britt Sabbah!
---
---
 .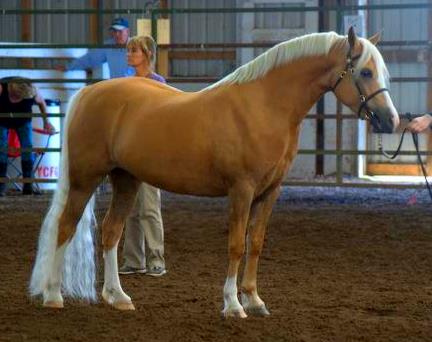 Unbridled Vendetta-Supreme Champion WPCS                         photocredit: Shannon McKnight                           
 Unbridled VENDETTA  2007  mare out of Evans Fair Fanny Moore by Evans Providence of the Night.
Owned and Bred by WishBroke Welsh and Unbridled Oaks.
Owned and Bred by WishBroke Welsh and Unbridled Oaks.
---
---
GALLERY OF FOALS
---
We would love to include more photos and  information on Providence's foals, so if you have some, please feel free to send them to us to showcase and archive for future breeders!