---
2021 Westfalen Inspection is scheduled at Edenhof for September 16th!
(Appropriate safety measures and distancing will be implemented to protect both you and the Inspection Team.  Masks are not required while you are presenting your horses!)
2020 Westfalen Inspectionshave been cancelled due to Covid19 travel restrictions!!!  Please see their website to have your foal's registration packets sent to you!
2018 Westfalen NA  INSPECTION at EDENHOF
…is scheduled for August 5th, 2018!
 Please call us at (804)580-6319 if you are interested in attending as a spectator or if you wish to present horses!  The process is easy and we will be happy to assist you!  See this link for inspection reservation form and additional information→Westfalen NA/RPSI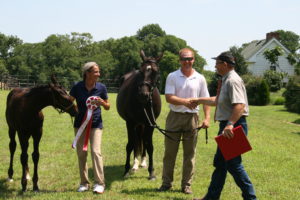 ---
---
2017 WESTFALEN NA/RPSI INSPECTION at EDENHOF
July 24th, 2017 Inspections was grand!  Many German Riding Ponies and full sized warmbloods were graded and approved!  Come join the fun for education about breeding etc…
  Picture show recap of 2017 Inspection→2017 Westfalen NA Inspections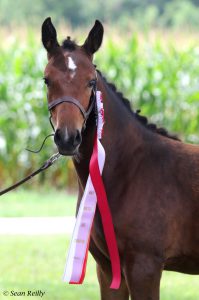 ---
2016 RPSI INSPECTION  at EDENHOF
August 12th, 2016 Edenhof was pleased to host the RPSI Keurig in Virginia, once again!  We had a good day of inspection, and a fun time of fellowship with our fellow horsemen!  Please feel free to join us next year if you can!                                 slide show → 2016 RPSI Inspections
 
♦contact us to make arrangements, we are always glad to help you! ( Visitors welcome even if you are not presenting horses!)
---
---
2015 RPSI Inspections at Edenhof
August 12th, 2015.  Hope you enjoy the picture show of our 2015 Keurig.  It was quite an informative and enjoyable event, that we were happy to host.  Met some wonderful new folks this year and had a great time working hard together!  Look forward to seeing you all next year!
2015 RPSI Inspections  ←click link to view video!
RPSI 2015 Keurig Results -Top Honors
as published in Warmbloods Today Magazine Jan/Feb 2016